MyGameListCreator
If you purchase MyArcadePlugin Pro, you will get MyGameListCreator for FREE!
MyGameListCreator is a WordPress Plugin that creates a static file including a list of a defined number of published games. That will save your server performance. A list with a big number of games is a great SEO-Method to get more visitors. This method is well-known and Miniclip is using it, too. The game list will be refreshed if a game is published, edited or deleted. You are also able to create a new list manually from the WordPress admin area.

Here is a screenshot of the MyGameListCreator administration menu.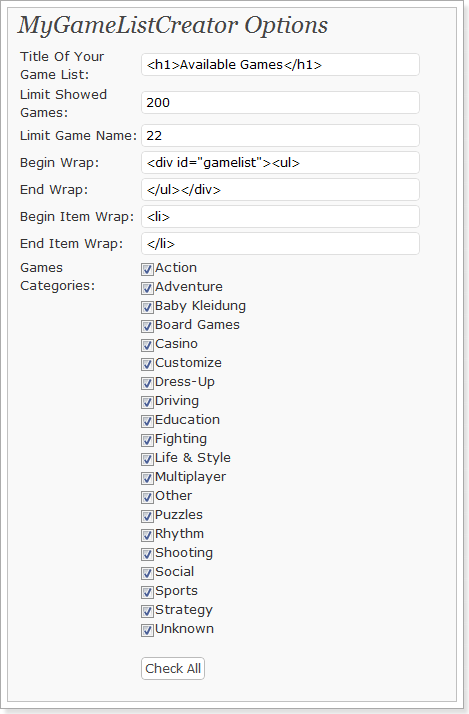 With those settings, your game list can look like this:

Now, you are able to embed your game list in posts and pages. Just create a page and put [mygamelist] in the content. MyGameListCreator will create a perfect game list from a predefined template. Embedding game lists has never been so easy!
Let's Get Started
Ready To Make Your Own Arcade Site?
Let's Build this Thing Together!